Web Designing Course In Just₹999/-
Online web desgning course
Created by:- Esitecreator Training Mode:- Online Live Classes 50+ Students Enrolled Language:- Mostly in Hindi Trainer:- Shubham Khandelwal
This Web Designing Course is not a recorded video its a live training
What you'll learn in this Web Designing Course
Our Web Designing Course will cover everything that is required to make a professional website including:
Get Started With Our Online Web Designing Course today
Web Designing Course in Delhi
Our Web Development With WordPress Course is a detailed course that teaches you to create websites that match industry standards without coding. WordPress is a web development tool and the most powerful Content Management System (CMS) which powers 31% of worlds website. It works on a theme and plugin system where themes provide the look and feel to the website whereas plugins add features to it. It surrenders complete control to the user, asking them what they want to create without any technical knowledge.
This comprehensive WordPress Web Design course is the perfect way to kickstart your career in the field of WordPress development. This accredited WordPress Web Design course will give you a competitive advantage in your career, making you stand out from all other applicants and employees.
If you're interested in working as a WordPress developer or want to learn more skills on WordPress development but unsure of where to start, then this WordPress course will set you up with a solid foundation to become a confident WordPress developer and develop more advanced skills.
The WordPress course will set you up with the appropriate qualifications and experience needed for the job and is ideal for both beginners and those currently working as a WordPress developer.
Frequently asked questions
What type of wordpress training courses do you have?
We have training courses from beginner level to advanced level. The beginners course will give you basic information about wordpress whereas the advanced course will be much more in details.
How will the training be given?
The training will be given on Google Meet or Skype. We will teach you step by step and in details. After finishing the training, you will be able to make a any type of WordPress website by your own.
I am not a technical person, do I need any prior web design knowledge?
There is no experience or prior wordpress knowledge required for this training. This course is for everyone. Whether you are looking to become a wordpress developer or a business owner looking to take back control of your website, have a website and want to edit by yourself. It is the right training course for you.
How does your training courses work?
We run courses several times a week. We have designed our courses in a way that everyone can take them. We offer flexible hours and can be available during your available time. You need to bring your laptop for the training course.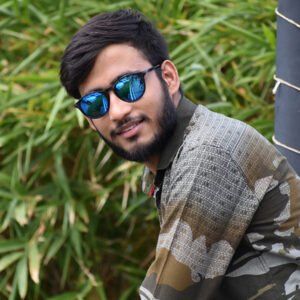 My name is Shubham Khandelwal having more than 2+ years of experience in IT industry and still eager to learn new things. I am a freelance creative designer & Developer based in Delhi, India. I have a keen interest in WordPress Development and UI Designing and i am also a WordPress Trainer from last 1yr. I complete my graduation from MDU Rohtak. I am assuring you that after completing this course you can create any kind of website (Like Business Website, E-commerce Website, Informative Website, Blogging Website & many more.) and earn money by doing job, freelancing and you can also start your own Business.
Online WordPress Course in Delhi
Esitecreator is a company that supports their audience to build their business online and go higher but Now most of the businesses are online, half of the world has already arrived on the internet. Take Online WordPress Course in delhi with Esitecreator to master your skills in wordpress. Learn making your website cast your own magic on your website. Learn WordPress and start managing your Website.
Be a master in WordPress faster by taking just 25 classes that too only in an affordable range. The best way to learn a website is to start making a website and we will help you with that. We will give you all the step-by-step training without any interruption So If you're in a hurry and you want to learn advanced web designing faster. We have got your covered here. Start today online wordpress course in delhi to enhance your skills.