Our mission is to create a completely fresh unique website that is absolutely audience convincing. To Improve your search ranking for higher visibility and pull organic traffic.
Esitecreator is one of the best Website designing company  in Delhi. We help you to build your website in a more creative and innovative way . Gives you the Responsive Website. The goal is to help you to take your offline business Online .  Our Company provides a wide range of services including CMS Development, Website Designing, Website Development, E-commerce Solutions, Logo Designing in Delhi. Our mission from the very first day has been to cultivate professional relationships with our clients to provide effective and reliable information technology solutions for their needs. The team at Esitecreators IT Services is equipped with highly developed skills after combining decades of experience not only in the field of information technology but also in business processes across a range of industry sectors.
We provide the best affordable Development Services to numerous large as well as medium entrepreneurs. Our teams of Developers are fully trained over the latest technology and also are very experienced to offer an effective solution. We have worked on more than 50+ projects then whereas 15+ are still going. We have our clients in more than 15+ states. Our team has 5+years of experience onboard and has delivered multiple projects worldwide. 
Esitecreator is one of the best web designing companies in Delhi. We are focused on innovation, fresh ideas and thrive to produce legible online solutions for our customers. We have worked with many clients and many of them have been very happy with our work. Our customers have shown great trust in our work and we have also fulfilled their demands.
Our approach is to do the right thing. Esitecreator combines strategy, an insight that changes the game for your business. Keeping transparency with clients is what we believe. We build designs to provide internet
marketing business.
Esitecreator is one of the best web designing company in Delhi which provides you with the best affordable range of web designing and development services. Our approach is to do a right Esitcreator combines strategy, insights, and that change of business to our customers. you give us a chance we will not going to disappoint you because we don't disappoint our customer's desires.
Shubham Khandelwal
(Founder, Developer)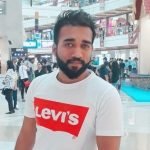 Vibhu
(Digital Marketing Expert)
Lakshay Aggarwal
(Seo Specialist)
Vaidehi Jha
(Content writer)
Nomesh Sehgal
(Web & Graphic Designer)