Best Website Designing Company in Delhi
Excellence In Creating & designing stunning websites for startups, middle size businesses to large scale organizations
Website Design
If you want to be competitive in the online market, then you must have a professional website. Esitecreator will help you to create your best and creative website
Website Development
Esitecreator expertise in developing multi-functional, robust, dynamic, and scalable CMS websites utilizing advanced technologies.
eCommerce Website
E-commerce website is an online store where you can buy and sell your products and here Esitecreator can help you to build a professional store.
SEO
Search Engine Optimization is very important to grow your business in online platform. Esitecreator is here to help you to do your website SEO.
Digital Marketing
The whole world is quickly moving from analog to digital. Eventually, every business has to depend on online advertising for branding.
logo Design
Building a solid business foundation means creating a logo that inspires. With our help, your logo can build a credible image
About Esitecreator
Esitecreator is one of the best Website Designing Company in Delhi. We help you to build your website in a more creative and innovative way . Gives you the Responsive Website. The goal is to help you to take your offline business Online . Our Company provides a wide range of services including CMS Development, Website Designing, Website Development, E-commerce Solutions, Logo Designing in Delhi. Our mission from the very first day has been to cultivate professional relationships with our clients to provide effective and reliable information technology solutions for their needs. The team at Esitecreator IT Services is equipped with highly developed skills after combining decades of experience not only in the field of information technology but also in business processes across a range of industry sectors.
Best Website Designing Company in Delhi
The best Website Designing Company in Delhi is here , If you are looking for affordable Website Designing Company in Delhi than you are at the right place. Esitecreator is one of the best Website Designing Company in Delhi you can ever have. We have highly trained web designers . Who holds the team of the specialist in web designing and development by using all the latest technology. Our professional team will help you to make your dream page true in a more creative way and to enhance your ideas. Website Designing is something which we refer to as a design which shows up on the internet. A website should be eye-catching and this is where we serve you. We will help you to make your website absolutely eye-catching. We put our best effort on every single website project considering it as our own site. Our mission is to create but out of the innovative and high-quality website for clients that yield results. The common method for designing websites is to make a responsive site on desktop and mobile adaptive design. It's an art of shaping your dreams into a design or website that will serve a bridge between you to your targets audience. The hassle-free solution to your website in the most creative manner. We understand the way of your selling point and then we work on it. Making a Website Designing site we make sure we Fully Serve you we adding Call To Action.
Esitecreator is a full-service Website Designing Company in Delhi . We provides all types of Digital Services with the full access of our team. All our staff is having locally experienced and working with us from long time and all are professional, honest and reliable. We follow the international standard when it comes to managing the projects. We use project management tools to communicate with our clients for the project progress and follow-ups. Our developers use the latest technology and frameworks to build the project. We are the best Web Design Company in Delhi when it comes to UX & UI.
Shubham Khandelwal
(Founder, Developer)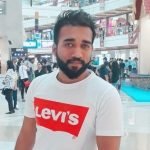 Vibhu
(Digital Marketing Expert)
Lakshay Aggarwal
(Seo Specialist)
Vaidehi Jha
(Content writer)
Nomesh Sehgal
(Web & Graphic Designer)